Hunter had his Fourth Birthday Party at TNT, the Dynamite Party Place. It's a big
Warehouse
, with lots of the blow up slides and Jumping rooms. He had several friends from his school, as well as his two cousins. It was a blast. ALL the adults jumped, except me, since I was eight months pregnant. It was fun JUST watching them all!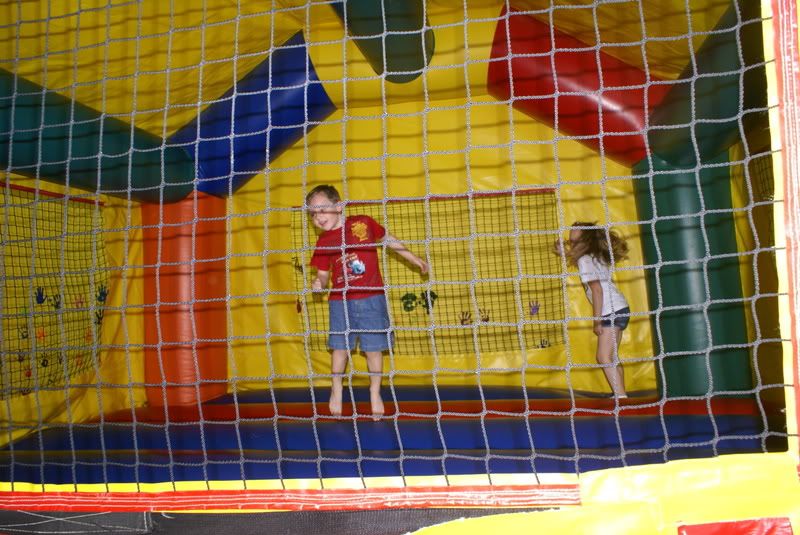 LOTS of fun!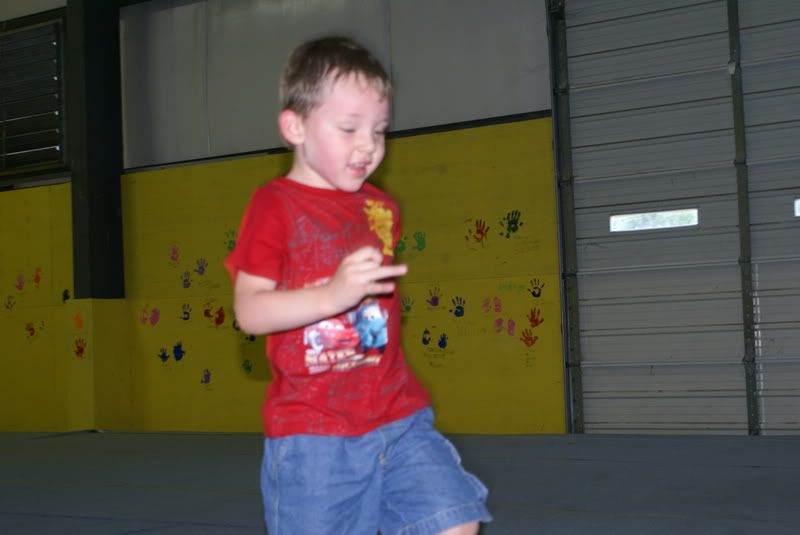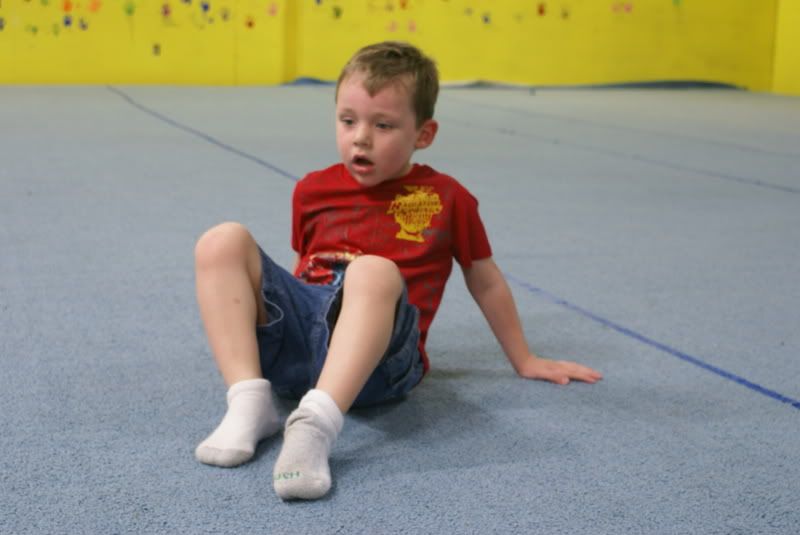 Blow out the candles, Hunter Man!
MMMMMM
... a "Cars" Cake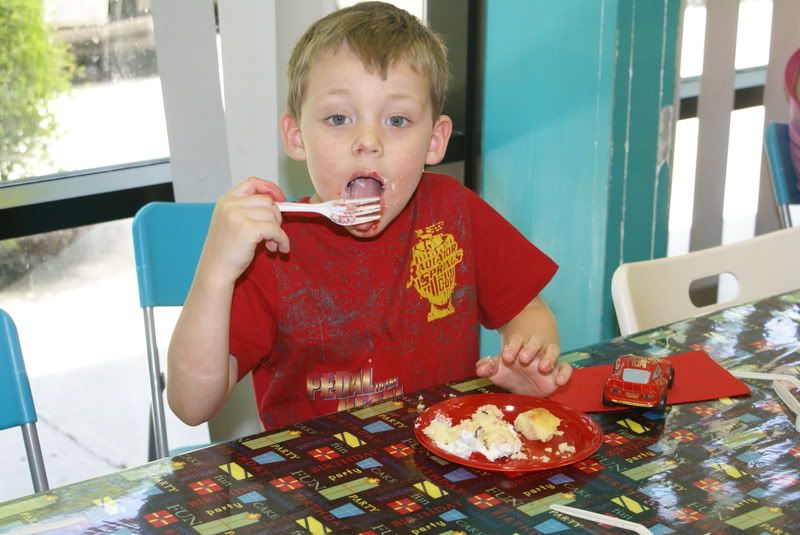 The kids LOVE making funny faces!!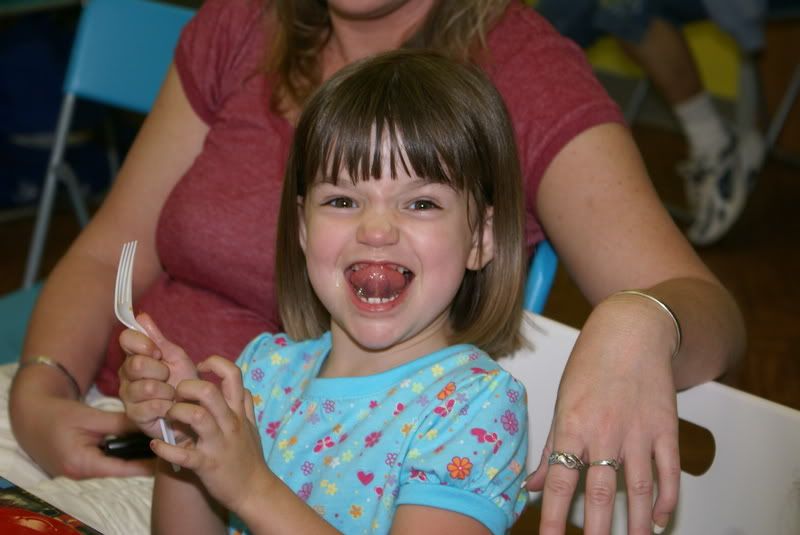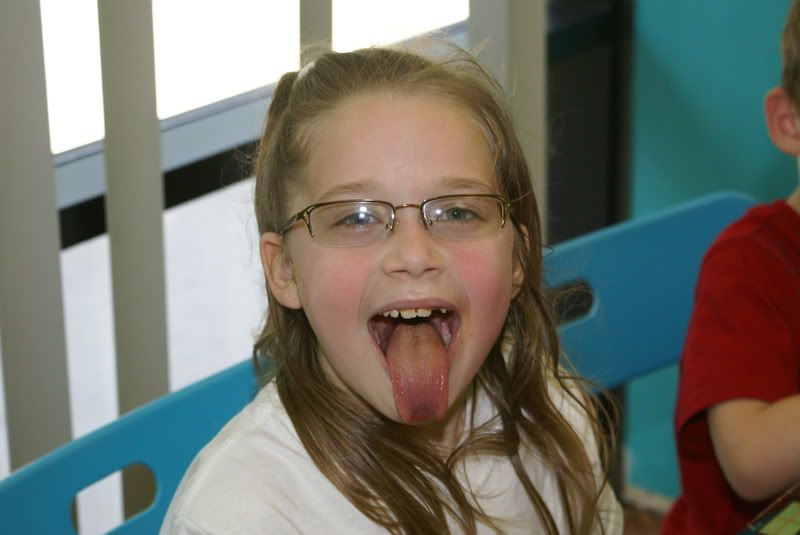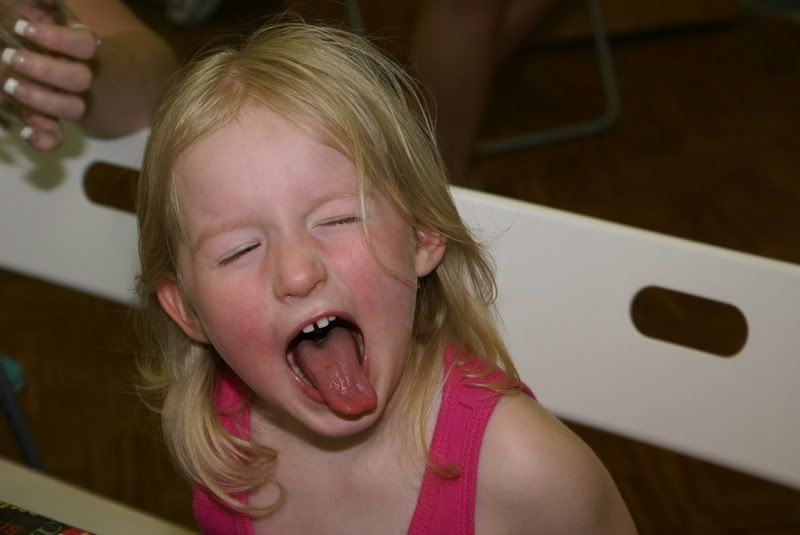 The girls rest while the kids play. (but everyone jumped, except me in my "delicate" condition.)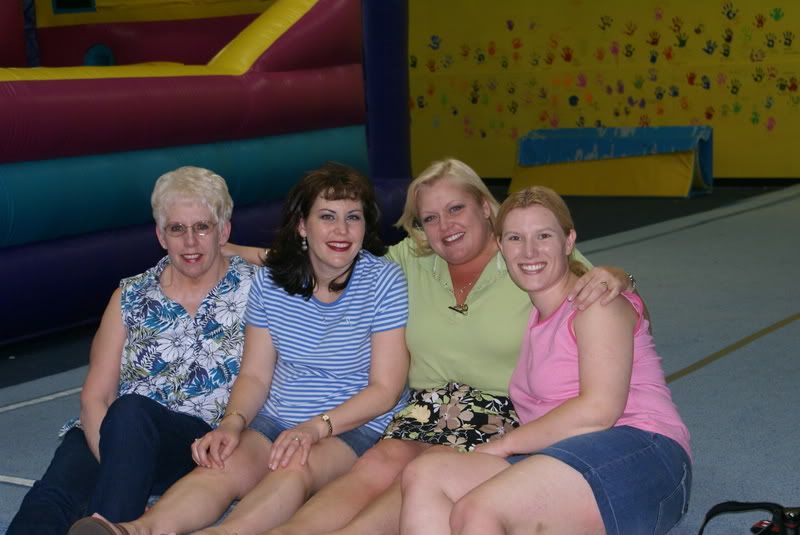 This is my MIL, me, and two
SIL's
, "Aunt Lou Eye" and Aunt Val. I LOVE this picture!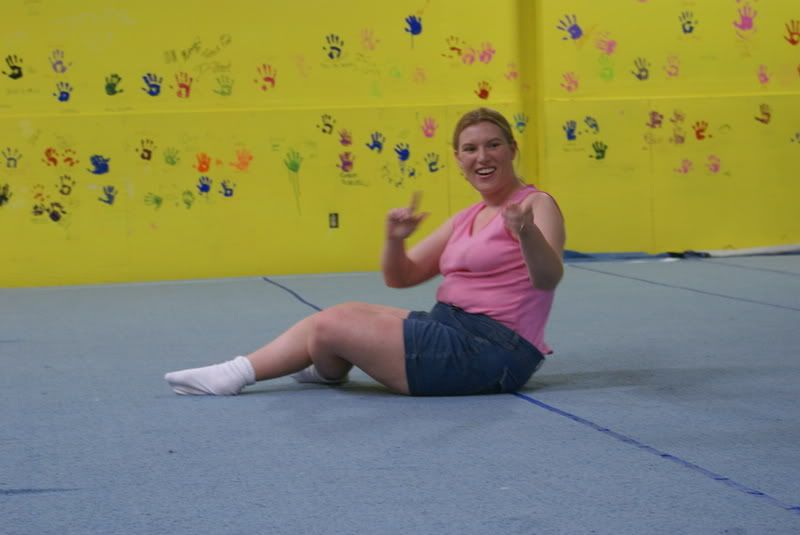 My
SIL
, Val, doing some jumping of her own!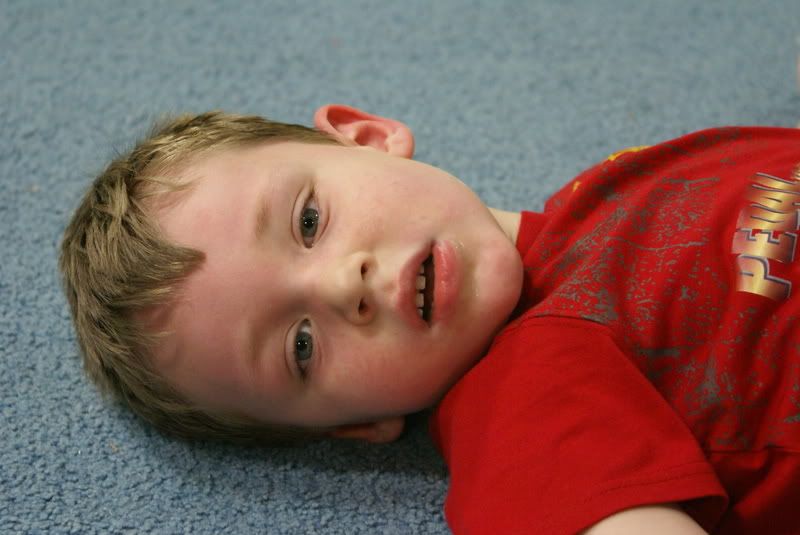 Hunter rests, after
ALOT
of fun play!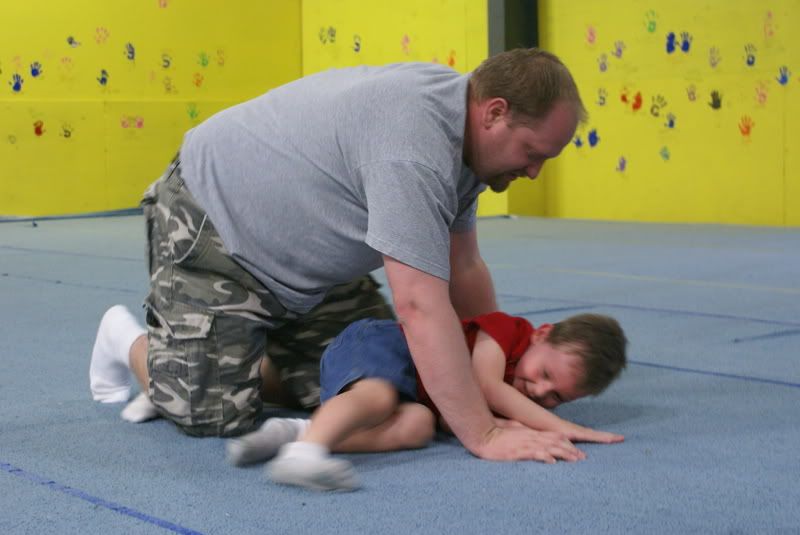 Uncle Dave and Hunter, playing "Too Rough", as Hunter likes to call it!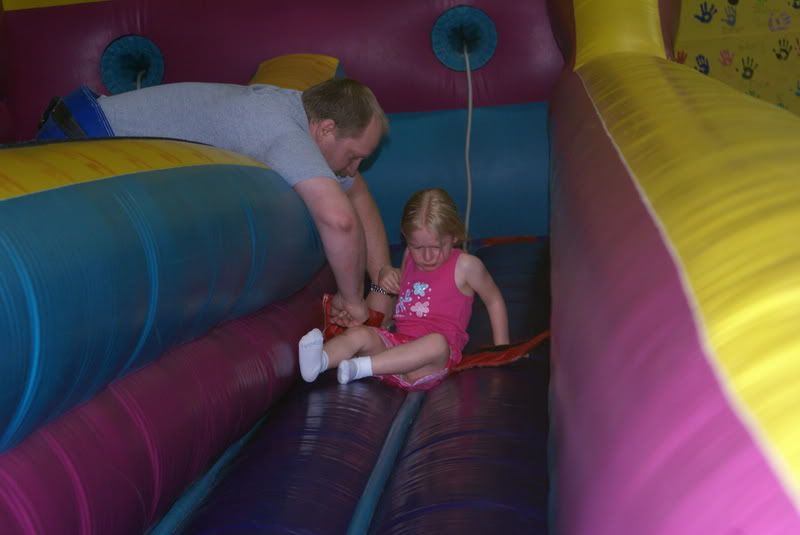 Uncle Dave helps Baby K on one of the blow up toys!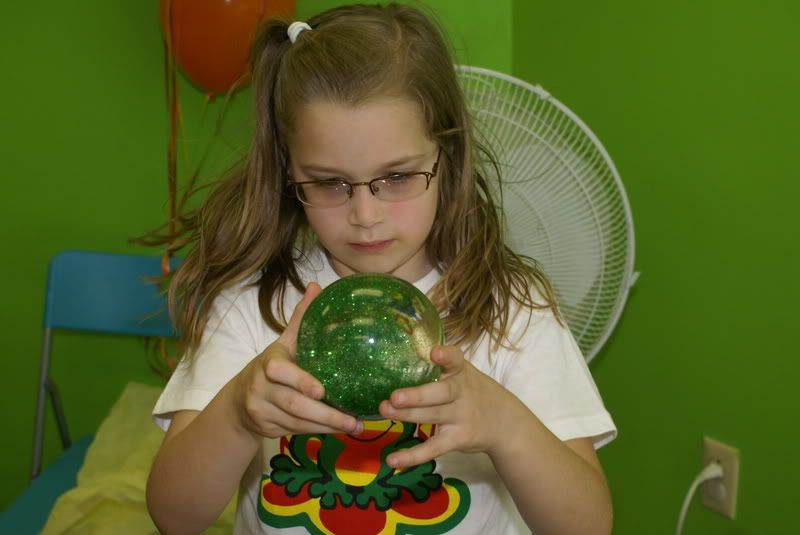 Dnk checks out this cool sparkle ball Hunter got.
*
Well, it's been busy and I have another busy week ahead of me. But I hope to post more pictures of my camping trip last weekend over Mother's Day and the last week or two. Monday, I have a banquet at our Church, Tuesday is a Baby Shower at work, Wednesday, I'm having dinner with my BIL, SIL and niece to go through some baby clothes, Thursday, I'll be getting ready to camp next weekend in Williamsburg and Friday is Dinner with a friend of ours that moved away last year. Pretty crazy but some good times ahead, for sure!
*
Take care and have a great week!