Hunter had a special birthday time at school on Tuesday and I was invited to join him. We had some yummy yellow sugar cookies and I was able to watch Hunter play in his class. All the kids decorated me with
Marti
Gras
beads and gave me lots of pretend food. Then, Hunter made a cake and got to decorate it. He was given a special book with a page from every child. It was so nice and I felt very proud to be there for Hunter on his birthday.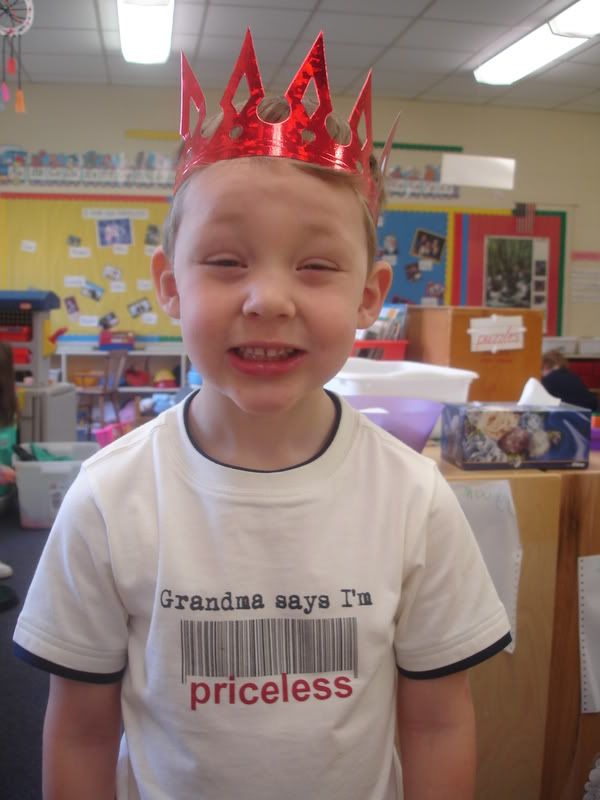 Hunter is ALL SMILES, with his Birthday Crown that his teachers made him at school!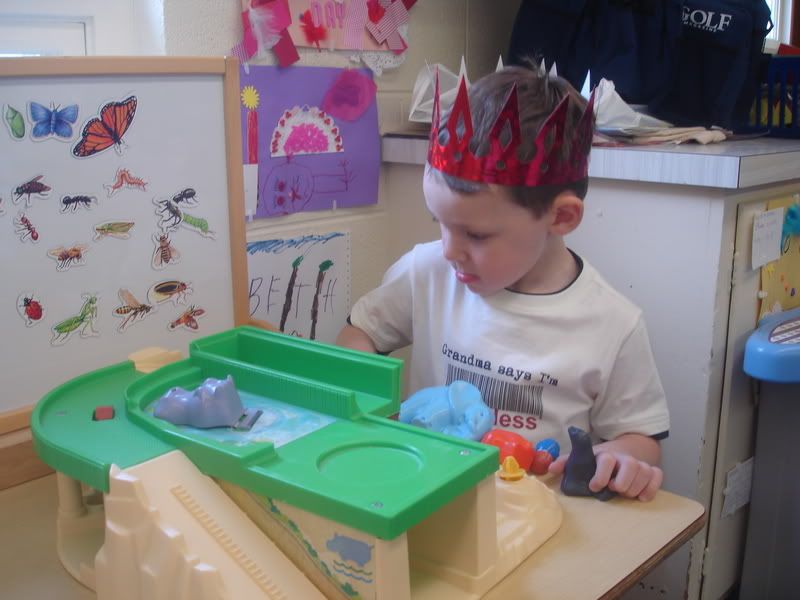 He LOVES to play with all his toys
Here's the imaginary cake he made. It was Chocolate with four candles,
hearts, stars,
butterflies
and gingerbread men.
Everyone in Hunter's class colored him a picture and Mrs.
Hamadyk
put them all in a book.
He LOVES to go to School and I'm so thankful for his wonderful experience. His teachers are so sweet and he LOVES his friends. Several of them are coming to his party on Saturday and he can't wait!
Well, Mike and I are off today to spend time with Hunter. We've done it every year for his birthday. I'm getting ready to make the bed and have some cereal before heading out. I don't think we have completely decided what we're doing but we may stop at the Toy Store to pick out a gift for Hunter. He got some money that he'd like to spend. I THINK we're planning to head out to Busch Gardens to enjoy the beautiful weather. Hope everyone has a great weekend. We have a party on Saturday and TWO on Sunday so we'll be busy. Take care and God Bless, no matter what you do!