WoW
! I haven't updated my blog in over a week...it's been SO busy! I just updated my Picture of the Day blog Sunday for the past week. That's hard back tracking so I'll try to keep up with
atleast
that. I have to say, it was nice being away from my laptop for a while.
Althugh
I've been really busy, I've been more relaxed and been enjoying my boys!!
We had a Bridal Shower at work Wednesday so I tried getting what I need to get done at home and errands run the other 2 nights. Here's Jessica. She gets married April 28
th
in Nags Head..Ya
****

Mrs.
Ivey
, our previous HR Vice President passed away the week before last. Her Life Celebration was Thursday and it was really beautiful. I don't think there was a dry eye there. She had battled Cancer and was so full of life. She will be missed..she was so special to everyone who knew her.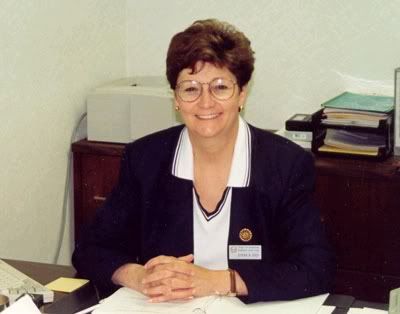 ****
I closed Friday and was SO glad to be home. We watched a movie and went to bed early. When we got up Saturday, it was beautiful. I was ready to go to Busch for the Passholders day but then quickly found out, it was TOO cold! In the 40's, so we stayed home and played inside all day. Saturday night, we went to the Mexican Restaurant near us to celebrate 2 of the girls birthdays from our branch. 19 and 20...to be that young again..whew!!
Christy and Mandy had so much fun! They are so cute! Hunter loves hats so he had NO problem when they put the Sombrero on him. What a funny guy! Lavaughn and Jerry are in the next picture and then Lynn and David. (yes, Lynn, I printed your picture:) What great looking couples!! It was nice all getting together again. We usually go out about once a month with the branch family but it's been a little while since life gets kinda crazy lately. I'm learning to s l o w down so I can get more done..yeah right:)
We went to see Granny, Papa and Ellen Monday night..It was PaPa's birthday this weekend and Hunter had big hugs to give. He called his name again from outside while waiting for him to open the door. He kept saying, PaPa and then a little louder each time. Papa always laughs out loud every time he does it! It's hilarious!!
Granny watched The Little Mermaid with Hunter. They had some crackers too together and had a really nice time!! He told her ALL about it:) Ellen actually went out and got home right before we left. I was glad we all got to see her. She got big hugs too, several of them:) We had such a nice visit. We try to get over there pretty often. It makes their day as much as it makes ours. They are so cute! I'm so thankful for all of our Grandparents. Granny always asks, right before we leave, when can you come again. It melts my heart! I REALLY enjoy our time together!
We took Hunter to see the Preschool I think he's going to in the fall. We love it. It's a wonderful Church for 3 and 4 year olds. He'll only go 2 days a week half a day but I think it will be great. We also spoke to them about speech screening and we have him scheduled for April 24th. I know he's smart as can be but we're concerned about his speech development. I know that it can be corrected or better since both Mike and I both had to go to speech but I'm anxious to find out more information. It's been on our mind for a little while now and I'm glad they could give us the information we needed.
That's about all that's going on right now. I can't wait this long to update any more...it takes too long to remember the week...lol:)
Have a good Tuesday...so glad to be home for the rest of the week!