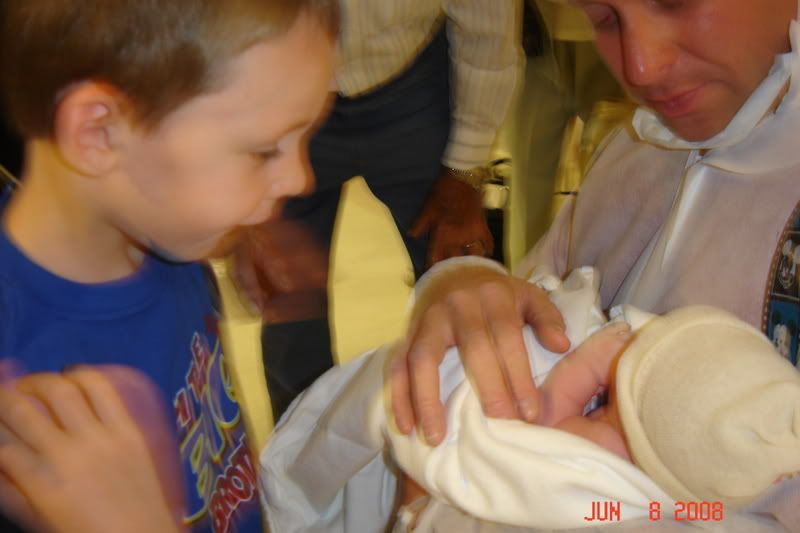 Hunter's First Look at Baby Hannah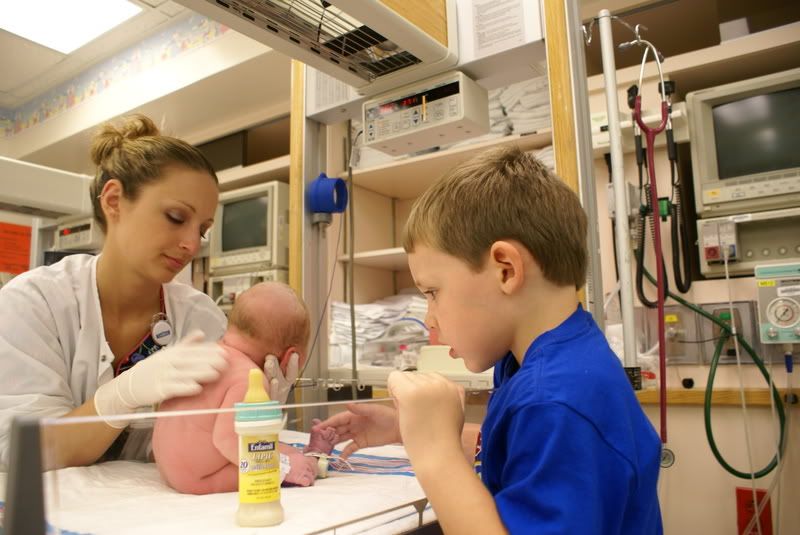 He couldn't wait to touch her...
Well, here she is. These are some first pictures of our Hannah. I was supposed to have a Scheduled Cesarean on Monday but she had other plans. I woke up Sunday morning about 4 AM with some back labor. I was so confused...sometimes it's hard to tell if it's false labor or not. Well, Mike reminded me that if it IS labor, then the contractions seemed to be about 5 minutes apart. By the time we got to the hospital about 5:30 AM, they were 2 minutes apart. She was born at 7:24, weighing in at 8 pounds and 10 ounces. We think she's so pretty. I was doing well until Monday. The stitches from my Cesarean broke and my Small Intestines/Bowels came out of my body. SCARY STUFF..I think I had the attention of the entire Mother Baby Unit.
Evidently
, it's very rare but it can happen. I had Emergency Surgery immediately and now have Staples rather than stitches. I'll get them taken out sometime next week. I'm
OK
now but don't get out of the hospital until Thursday. They want to watch me and make sure there is no other risk of infection. Hannah is doing great. She's waking up about every 3-4 hours to nurse and her weight is great. Thanks for
everyone's
prayers. We're so happy about her and are SO relieved that Monday's scare is behind us.