Just thought I'd FINALLY post pictures when we went camping two weekends ago in Williamsburg. It was a great time. Not too hot, lots of warm temps, relaxation and fun.


The kids have fun, coloring together
Hunter bought his first bike with some birthday money. It's got
Spiderman
on it and he got the Cars helmet. Before the weekend was over, he rode all by himself! My little boy is getting SO big!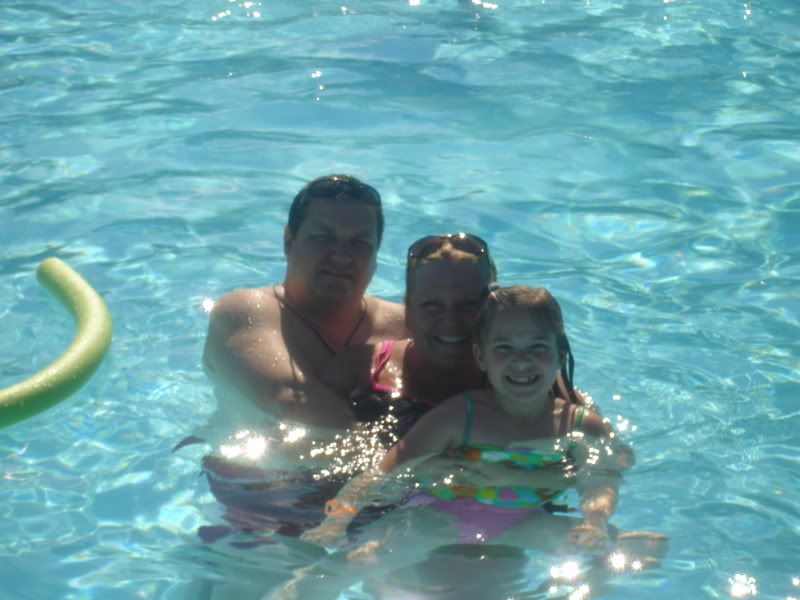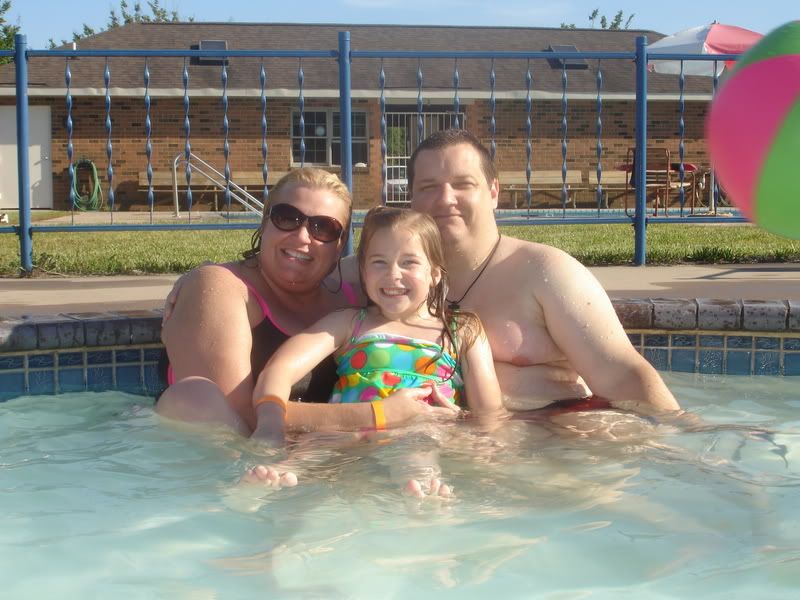 Aunt "Lou Eye",
DNK
and Jay , soaking up some sun at the Pool
Baby K LOVES to play ball !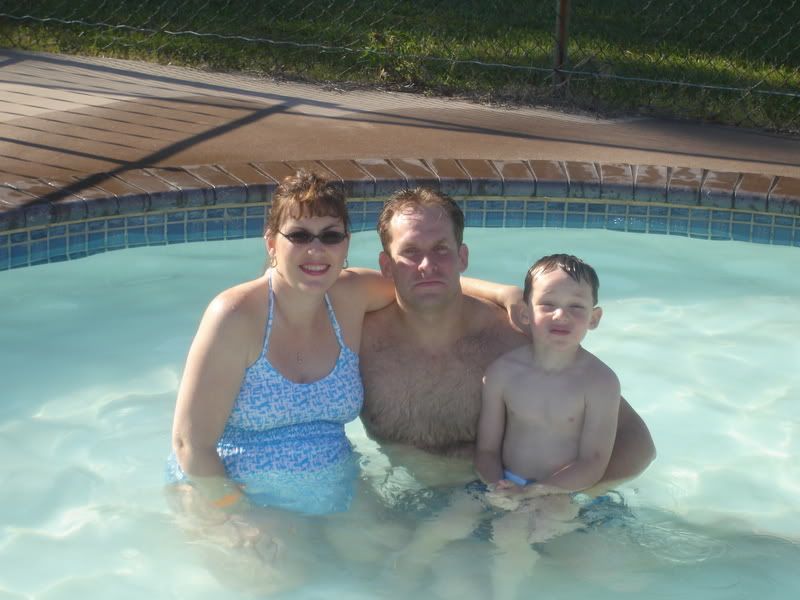 Mike, Hunter and I
The kids, playing with Uncle Dave and Aunt Val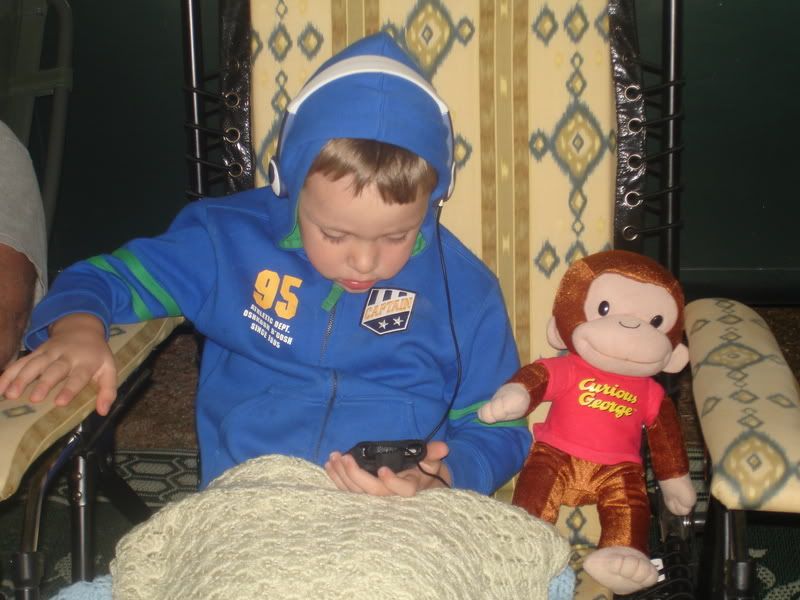 Hunter and George, listening to Disney music on Dad's
IPOD
(while Dad takes a nap)
Well, it's Happy Hump Day. I've got some cleaning to do
tonite
in my bedroom and den. Then, switching my summer clothes out in my closet. (the last things to do before baby Hannah comes) I want to enjoy the rest of the week. I've got to finish up her scrapbook and get everything ready to go before Monday. I'm hoping to go to the pool on Saturday and Sunday, Church, visiting the Grandparents, stopping by the hospital for blood work and then, a Wedding Reception at Church that afternoon. I've got to get to bed early since I have to be at the hospital at 5:30 for my 7:30 Cesarean.
*
I had to go to the Dr yesterday unexpectedly. Everything turned out
OK
but I was having severe pressure. No contractions, except the usual
Braxton
Hicks but
alot
of pain. They wanted me to come in to get checked me out and said that she had dropped a little but not much. They think that it was her position but I felt like SUCH a dork. I told them I had NO problem with the pain but just wanted to make sure everything was
OK
. Still have
ALOT
of pressure but I'm
OK
. Just glad it's all normal. I'm almost there!
*
Have a WONDERFUL Wednesday! God Bless!