My Wonderful Family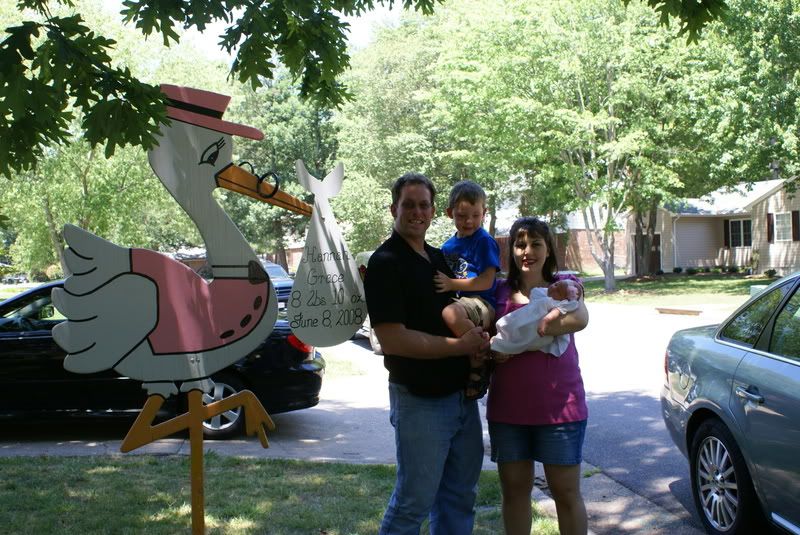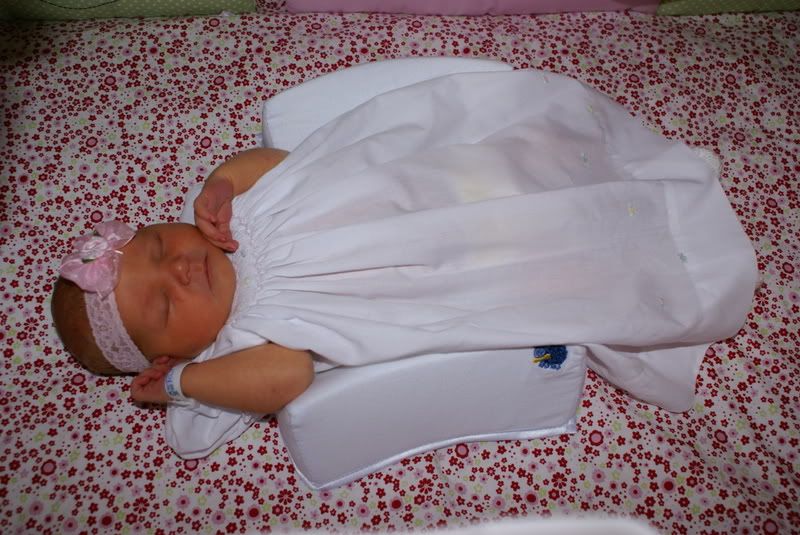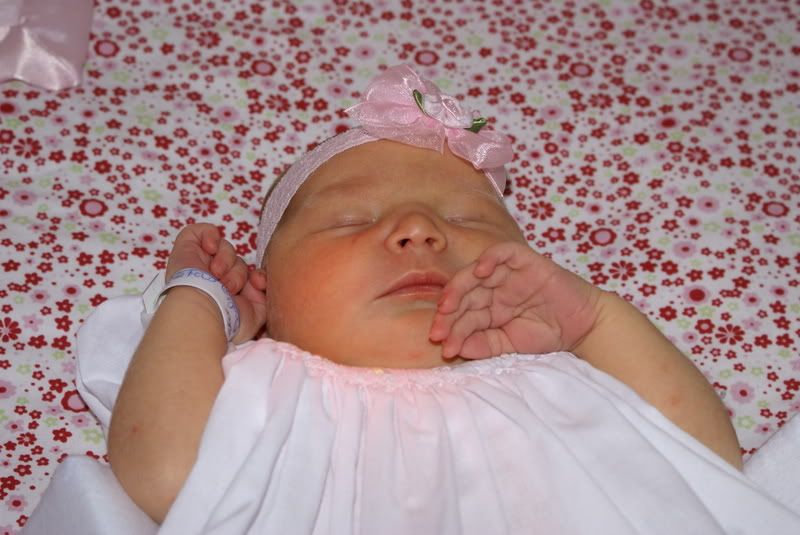 Just thought I'd post some pictures of when we all came home from the hospital. We had our Stork delivered that day (like when we had Hunter too) so it was nice to get a picture in front. After lunch and getting Hunter down for a nap, we gave Hannah her first sponge bath (first at home). We have a basket we keep all her bath stuff in and then, all we do is grab a towel and head for the kitchen table. We put a heater out sometimes for a little warm air circulating.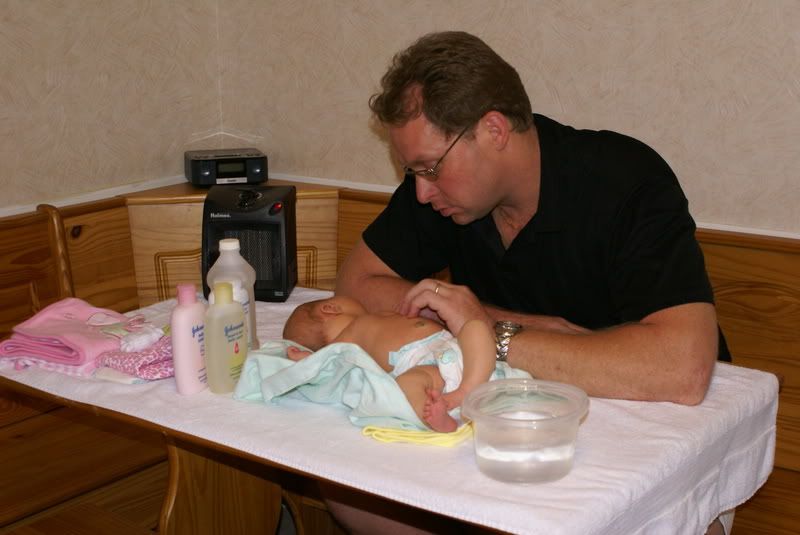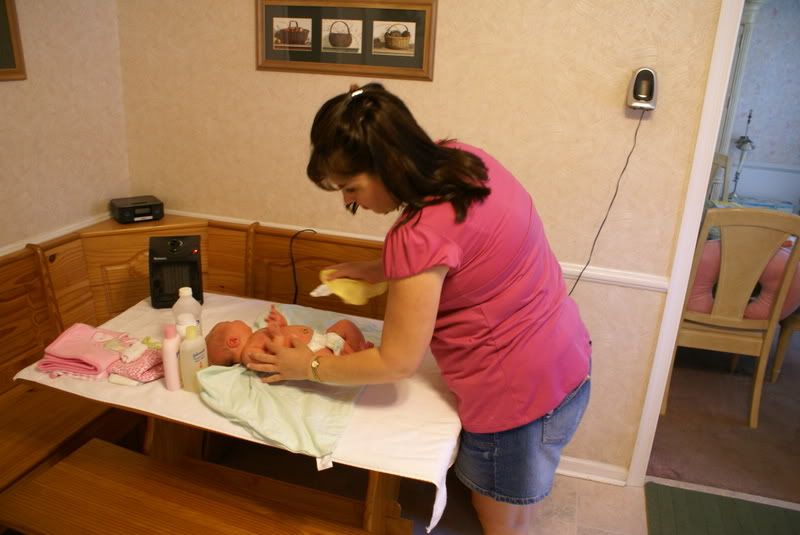 She's not so sure about this.....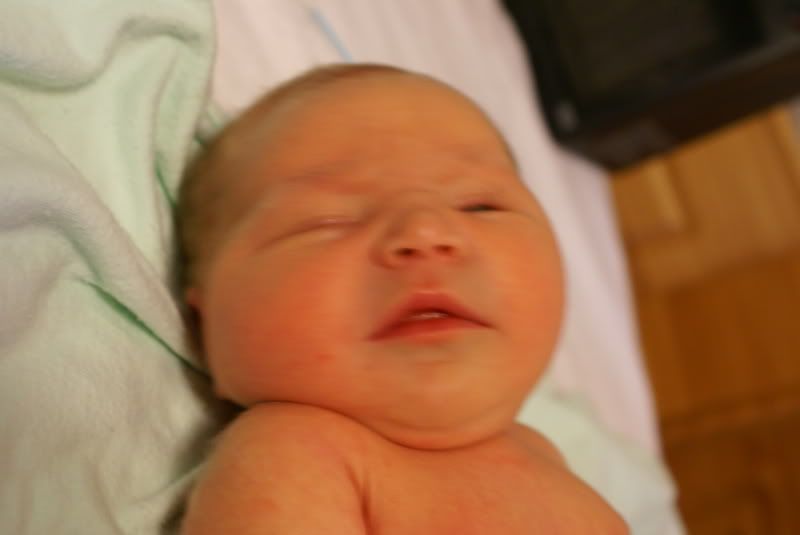 Now, she's SURE she doesn't like it..
LOL
!
She's gotten better about it and she LOVES to have her hair washed with the Kitchen sink sprayer! (just like Hunter)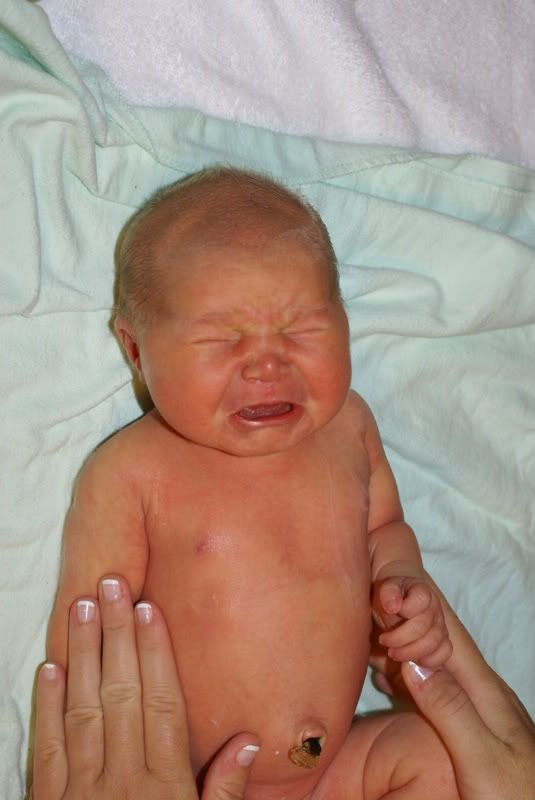 Such little hands and feet....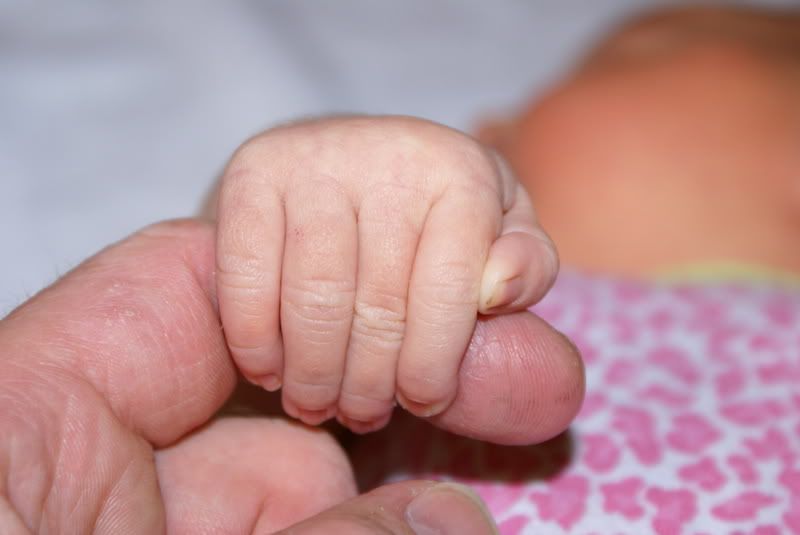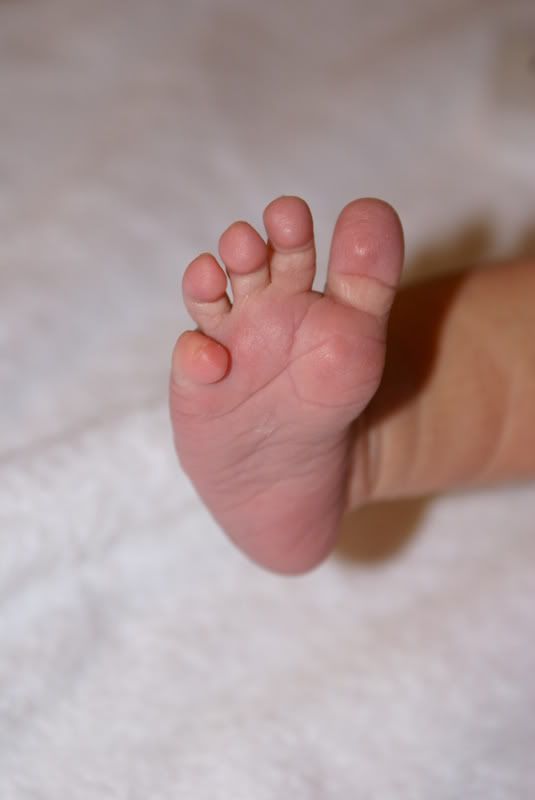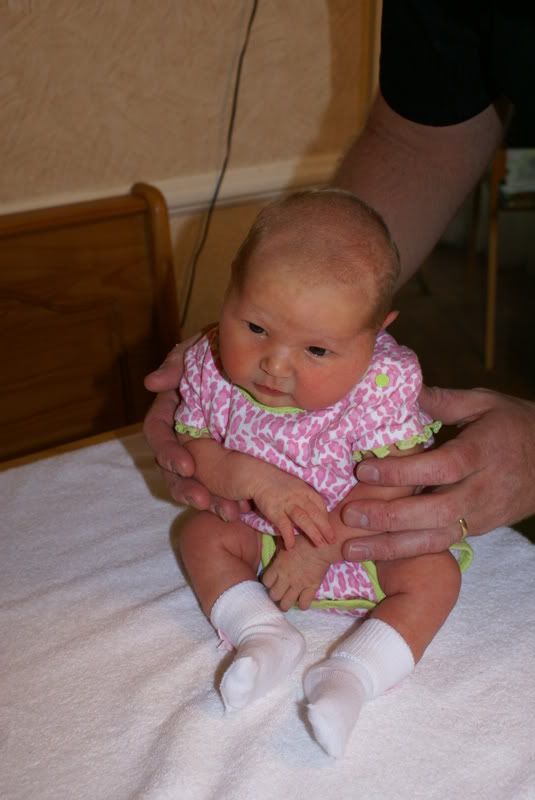 Daddy loves to pose her for pictures...
She's so Girly Girl in the cute onesie from Jessica!
Ready for her nap...
Deep Thoughts...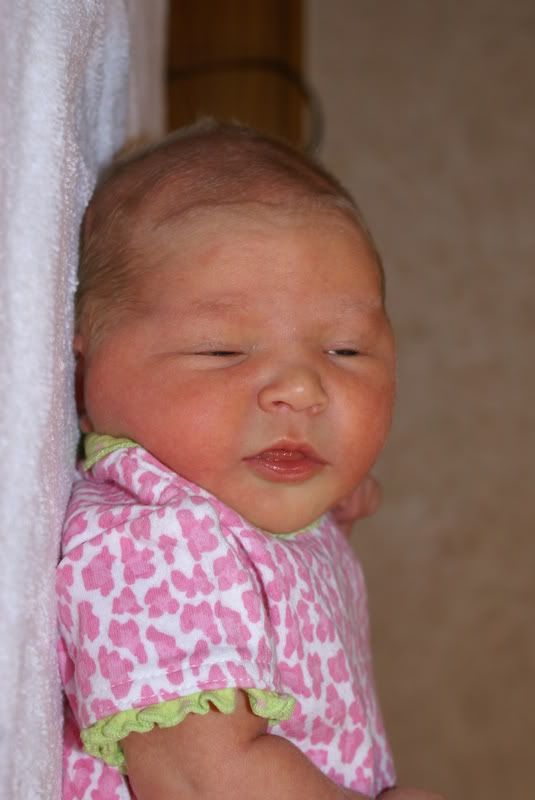 What a sweet chunky face...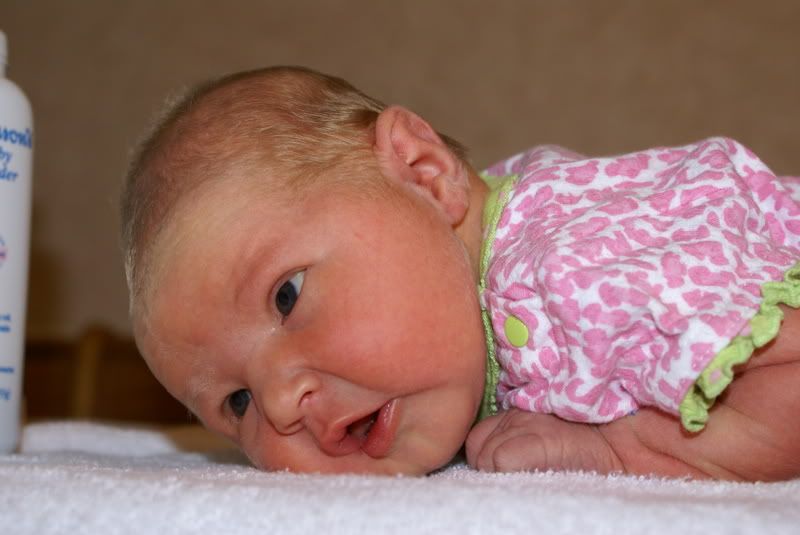 Gotta see what's going on...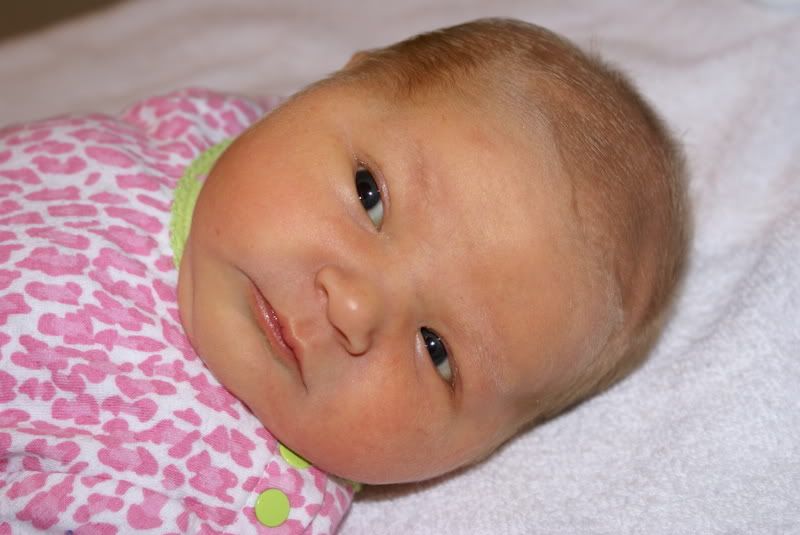 And now, down for the count...Sweet Dreams, Baby Hannah
She LOVES her afghan Reba gave us...so soft and beautiful!
We're still doing good. I'm slow moving and still on pain
meds
. (which concerns me a little) I've tried taking just the Motrin but it's rough sometimes. Every day is getting better. Spending time with Hunter and Hannah makes everything worth it though. I'm just starting to head out, now that I can drive. We usually just go for a walk around the block. Today, we're headed to Maw Maw's for some backyard fun with the cousins.
Tonite
, we're going to Chick-
fil
-a for Family Night with our family. Lots of kids and Moo Cow fun. Have a great Tuesday!!