But isn't EVERY day terrific when you're in love??
My Valentine's Day was wonderful but nothing too fancy; JUST the way I like it. We were planning to have some leftover Chicken from Wal-Mart the night before, as well as some fun Family time. As Mike and Hunter were on the way home, Hunter begged his Daddy for some Taco Bell. He loves tacos! SO, they called me at home and I said that sounded good. They came home to pick me up and get some goodies. I had a little decorated gift bag for them each with some decorated mini cookies, a box of the conversation hearts and a couple peanut butter chocolate hearts. Hunter got a Spiderman tin full of caramel popcorn and Mike got a LARGE bag of Starbucks coffee. He also got a small box of Chocolate from Starbucks. Hunter got some balloons, which he loved. We sold flowers and balloons at work for our Relay for Life team and it's such a good cause. I was glad to contribute! We exchanged some great cards and Mike got me a new Willow Tree figure, titled Welcoming Angel. I just started collecting these and I love pineapples around my house, since they stand for Hospitality so it was a perfect gift!! I love it. (I'm planning to get 2 more that have a Father and Son and the Mother and Daughter)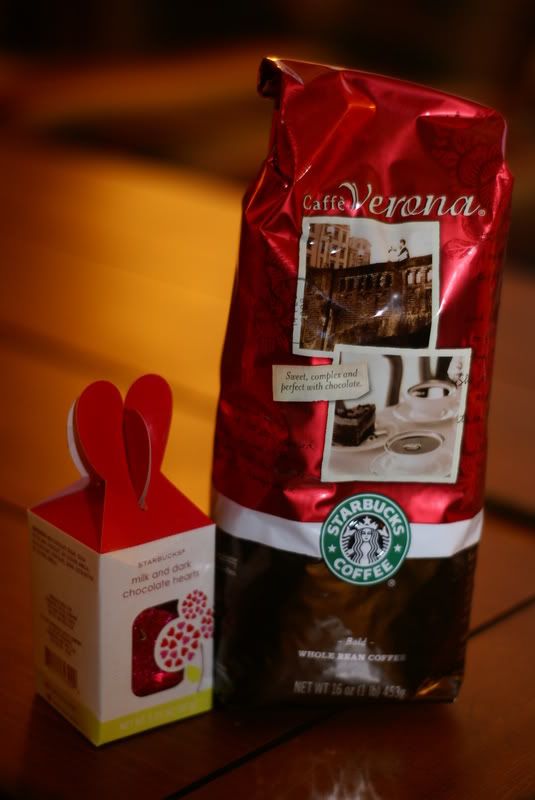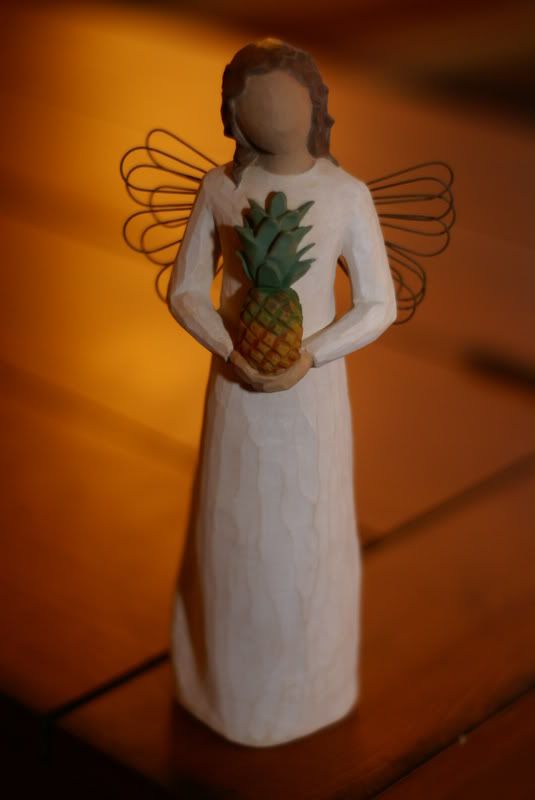 I had a great evening with my family!! After Taco Bell, we stopped by Sonic and had a 99 cents JR Banana Split. It was JUST enough, a small amount of ice cream with a little strawberry, chocolate and pineapple topping. YUMMY! We had a coupon for ColdStone but decided we'd use it this weekend. I did NOT want to fight crowds on Valentine's day so we avoided it all together. Tonite, my parents are watching Hunter while we go to Olive Garden for dinner. We've still got some gift certificates so I'm looking forward to using them!! I'm looking forward to spending some time with Mike too. I'm more in love with him EVERY day. He's the best!! guess that's it for today. I have a Bridal Shower to go to tomorrow and Mike is working. My dad is watching Hunter during his nap time while we're gone and then, when Mike gets home, we're starting to clear out the other room for the Baby. I'm SO excited about getting started. We found a new bed set we like for Hunter's room and hope to get it this weekend. We'ge got some painting to do in both rooms and I'm VERY anxious to get started. Maybe this week....
Hoping I'll have time to do a little scrapbooking Saturday night or Sunday afternoon. I've made a ton of cards lately, which was really fun but I'm itching to get cropping. I've gone through and "purged" alot of my stuff. I need to get rid of what I don't use. It's getting so organized I can hardly stand it:) Here are the cards I made for our parents. (my parents got married on Valentine's Day so that's why it says Anniversary) They are all REAL sweethearts too so I wanted to remember them. I'm not sure where we'd be without our parents.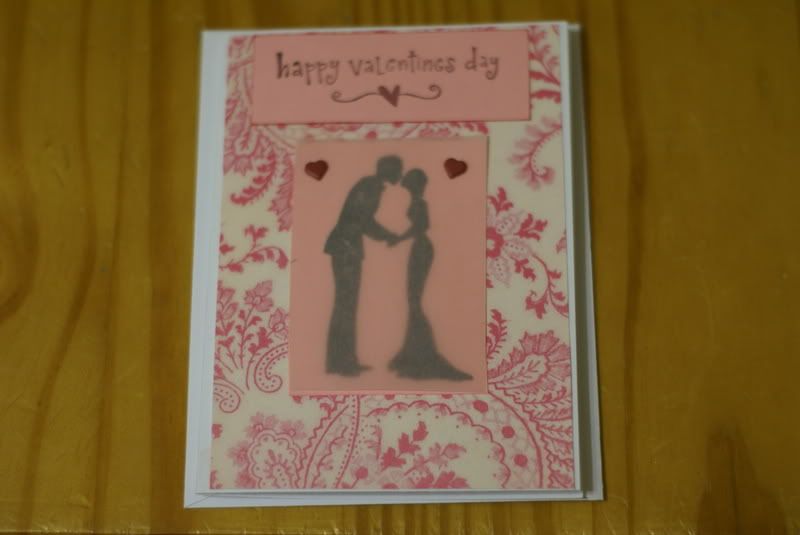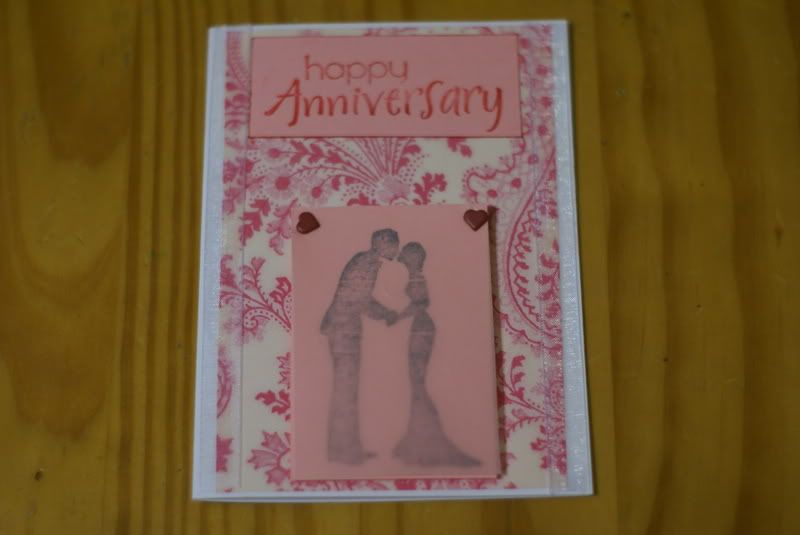 Well, have a good weekend!! I'm excited about my "Date Night" tonite with my sexy husband!!