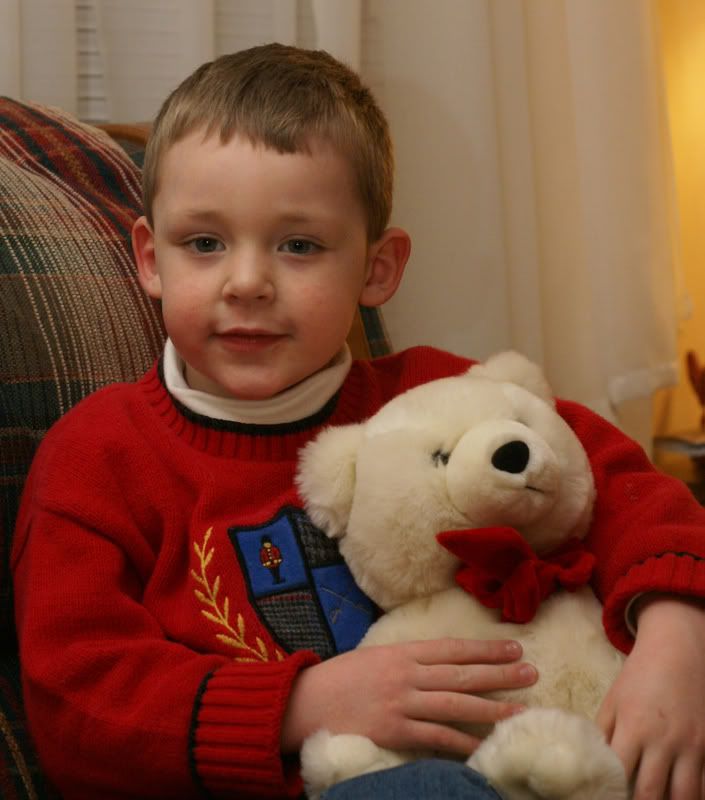 Hunter sat nicely tonite so I could get a Valentine's Day picture. What a cutie!!


This was a meme that was posted online that I thought would be fun for Valentine's Day.
1. What's one physical charateristic that you love about your mate?
His smile
2. What's one personality trait that stands out about your mate?
how much he cares about other people
3. How long have you been together? Married?
almost 12 years since we started dating, 8 years of marriage and friends since 10th grade High School Spanish Class, a REALLY long time ago:)
4. Would you say that you loved your husband first for his brains, his brawn or his bankbook?
I fell in love with how considerate he is of others, and his desire to help any way he can.
5. Did you pick out your ring or did he surprise you with it?
He suprised me with it, although we had looked a little bit. I would have been happy with a Cheerio...I just love being his wife. The jewelry doesn't matter to me!
6. How did you choose where to be married?
We both were/are going to the Church that I grew up in. We both always wanted a Church wedding, because of our strong faith. Without God, where would we be?
7. How is your marriage different that it was the day you married?
We've learned what works, what doesn't. Communication and support is the key. Our marriage is stronger today that it ever has been and I love him more every day.
8. What do you love the most about your mate?
his faith, his desire to do anything God wants him to, Just who he is and what he stands for.
9. What's something that you do to keep your marriage happy?
Date Night, keeping things interesting/spontaneous, telling each other what we mean to the other
10.List one word to describe your mate for every year that you've been together
funny, silly, laid back, hard working, faithful, supportive, loving, romantic, sweet, sexy, thoughtful and caring
Speaking of my mate....Here he is with me at our Christmas Party this past year.
Hunter celebrated Valentine's day at school today since he doesn't have school on Thursday. It's a teacher work day. He took some Diego Valentines in for his friends. He got some really cute ones in return. I think my favorite was the one that said "God made you special". How true is that! I think we're the special ones because of God's love. He is so gracious and kind. I thank him so much for this baby. We're so thankful for this little girl, and our little boy, and good health and a roof over our head. All the things that we have and take for granted. It's not about us, it's Christ in us.
The week is flying by, it's going to be WEDNESDAY already. I have an early morning meeting, a couple errands to run on my lunch hour and then, going home to clean up a bit. We're not going out Thursday night but a family night at home would be nice. Mike and I are planning to go to Dinner on Friday to celebrate Valentine's day, when it's not so crowded. I just don't want to fight the crowds on the actual day. Mom and Dad said they'd keep Hunter Man so I think we're planning to go to Olive Garden. (MAYBE to Coldstone Creamery afterwards, since I have a coupon) It's just nice to have a night out, once in a while for a "Date Night". I'm looking forward to it!
I'm going to go get ready for bed. I need to iron some clothes before going to sleep. I can hardly keep my eyes open now. I hope you all have a wonderful Wednesday. (It's Hump Day:)
God bless!