Here's Hunter and Grandma, with matching Circus shirts on that she painted
TOO cute!
Jeff and Hunter with their matching "noses"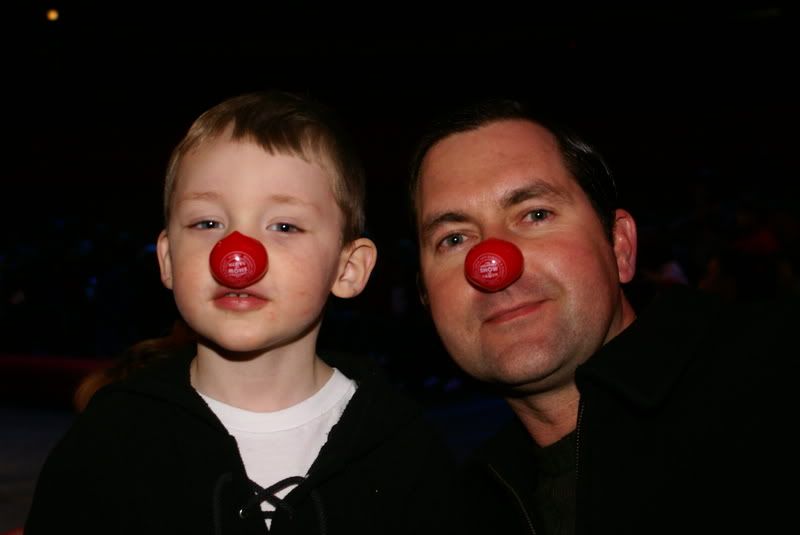 Uncle Jeff gives Hunter an Eskimo Kiss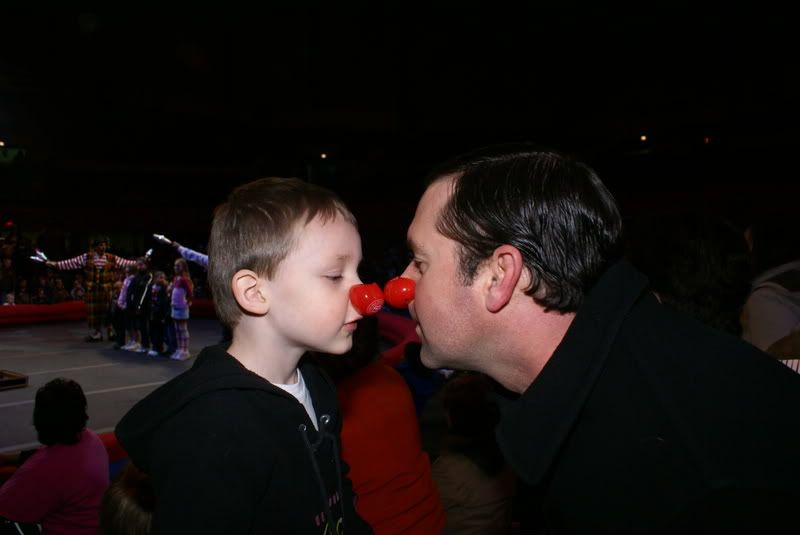 "This is SO much fun"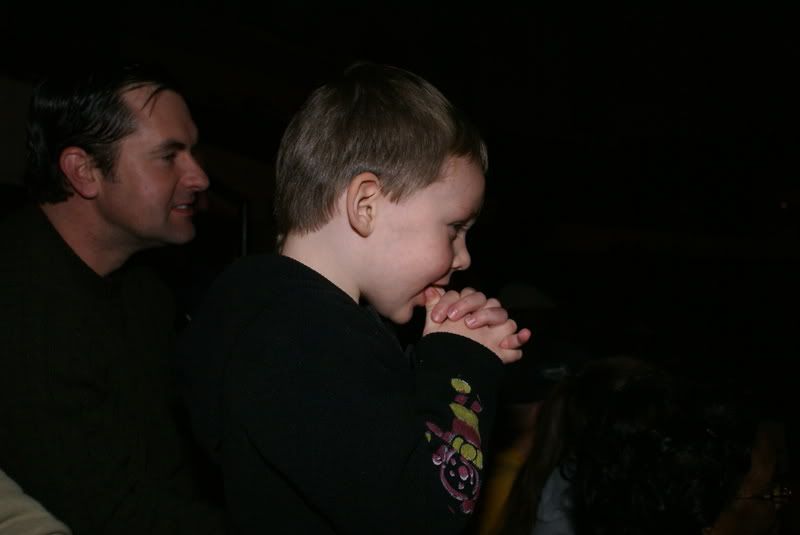 "I LOVE these binoculars!"
The Elephants were Hunter's favorite. (He LOVES Dumbo and asked if there would be tents there:)
The Elephants were ready for bed!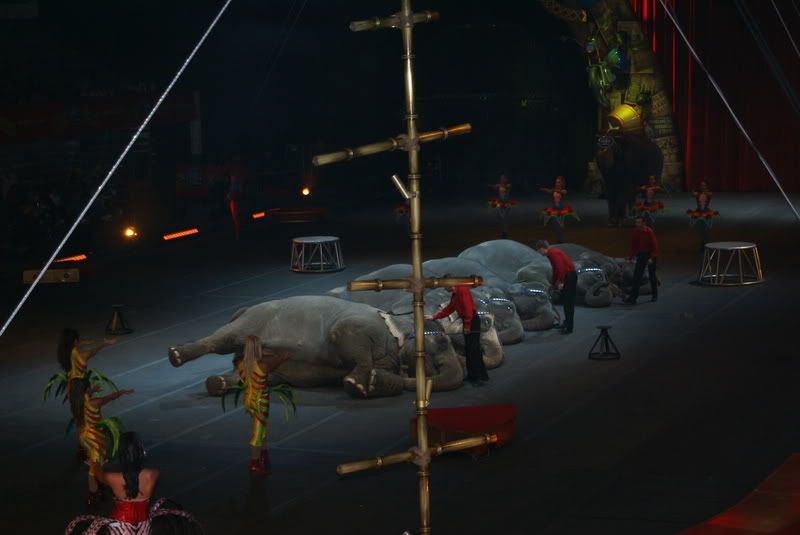 They had 6 motorcycles inside at 1 time!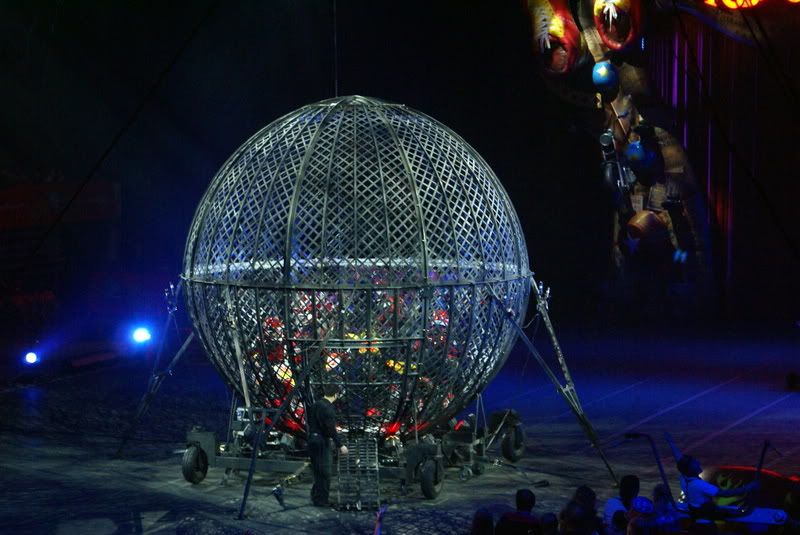 Jump Jump Jump!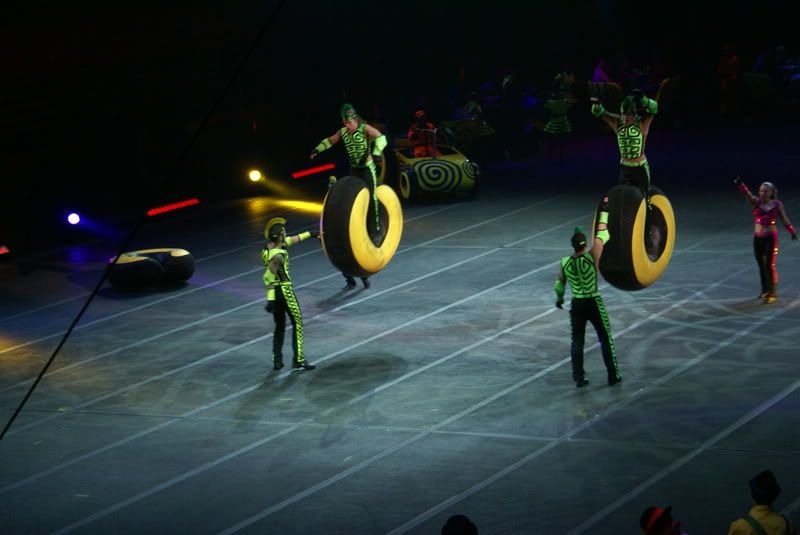 Good Night, Everyone!
Hunter
PRETENDS
o be sleeping on the way home!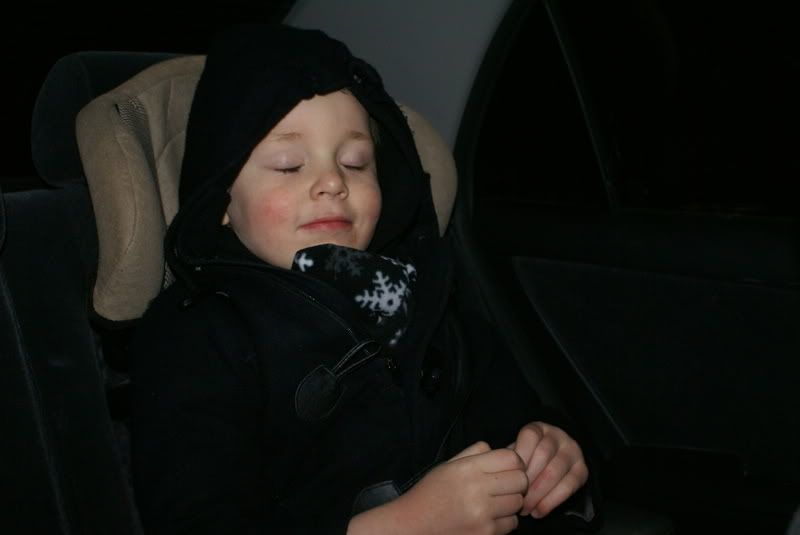 The Circus was a blast. We had a great time and I'm SO glad we went. Hunter stood up and danced the entire time, I think. We were in the last row of our section (so
no one
was behind us) but row 6. It was towards the bottom and GREAT seats.
I wish today was Friday...I'm ready for a relaxing weekend. I hope everyone has a great day!